Proton Savvy Knock Sensor Sensor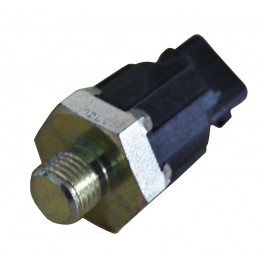 RM110.00
Send Inquiry
Vehicle Summary
Status Alat GantiAda Stok
Jenis Alat GantiBaru
JaminanTiada
Upah PemasanganRM30.00
Vehicle Detail
Proton Savvy Knock Sensor Sensor
The knock sensor is installed on the engine block to determine the engine jitter degree and outputs the detonation signal,and adjust the ignition advance angle to accommodate the engine knock,Long-time severe detonation will cause severe wear of the engine cylinder and each parts,shorten the life.For like:Damage to the cylinder liner and connecting rod bearing and Piston,even quickly scrapped engine,increase engine fuel consumption.
Alat Ganti Baru
Aftermarket Replacement Parts
Perkhidmatan Permasangan Juga Disediakan
Penghantaran Juga Disediakan.
Waze ,Google Map ,Street Panorama View Apps Location :
No. 9, Jalan PSK 9,
Pusat Perdagangan Seri Kembangan,
43300 Seri Kembangan,
Selangor
Berdekatan Dengan :
Pengedar Cat Ken Sing Hardware Trading – 1 meters ( Next Shop )
Restoran SK 1 Mixed Rice  – 20 meters ( Same Row Shop )
Butter Up – 30 meters ( Same Row Shop )
Black Horse Cafe – 50 meters ( Opposite )
Affin Bank – 55 meters ( Opposite )
Olive Hill Business Park 400 meters
Public Bank Seri Kembangan 1.2 KM
AEON Equine Park Bandar Putra Permai 4.3 KM
Untuk sebarang pertanyaan boleh hubungi kami melalui nombor Hp di bawah.
Chee : 012-3192112 (Call,SMS,WhatsApp)
Ken : 017-3333265 (Call,SMS,WhatsApp)
Yee : 012-2928871 (Call,SMS)
*Sila Telefon Dulu Sebelum Datang*
Waktu Perniagaan :
*Isnin Sabtu : 10.15am sehingga 6.30pm
*Ahad : 12.00pm sehingga 4.30 pm
Terima Kasih
Makes: .Savvy Auto Parts., Listing, and Sensor Engine.