Free Shipping Promo Malaysia 2018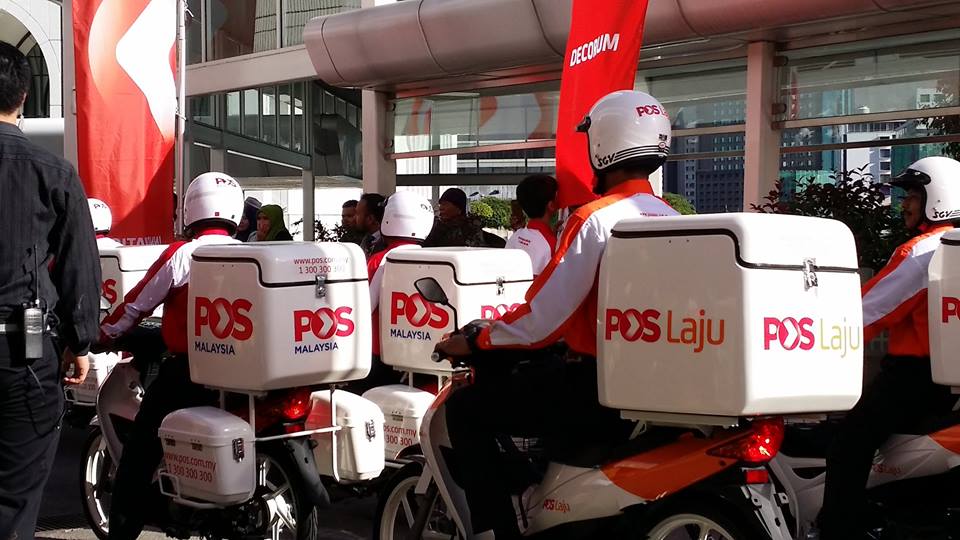 Vehicle Detail
Free Shpping Promo Malaysia 2017
Promosi Untuk Alat Ganti Proton Savvy Yang Terpilih Sahaja , Dapatkan Sebelum Promosi Tamat.
Penghantaran Percuma Seluruh Malaysia
Termasuk Sabah Sarawak
Pos Laju Malaysia
Johor Bahru
Tebrau
Pasir Gudang
Bukit Indah
Skudai
Kluang
Batu Pahat
Muar
Ulu Tiram
Senai
Segamat
Kulai
Kota Tinggi
Pontian Kechil
Tangkak
Bukit Bakri
Yong Peng
Pekan Nenas
Labis
Mersing
Simpang Renggam
Parit Raja
Kelapa Sawit
Buloh Kasap
Chaah
Kedah
Sungai Petani
Alor Setar
Kulim
Jitra
Baling
Pendang
Langkawi
Yan
Sik
Kuala Nerang
Pokok Sena
Bandar Baharu
Kelantan
Kota Bharu
Pengkalan kubur
Tanah Merah
Peringat
Wakaf Baharu
Kadok
Pasir Mas
Gua Musang
Kuala Krai
Tumpat
Melaka
Bandaraya Melaka
Bukit Baru
Ayer Keroh
Klebang
Masjid Tanah
Sungai Udang
Batu Berendam
Alor Gajah
Bukit Rambai
Ayer Molek
Bemban
Kuala Sungai Baru
Pulau Seban
Negeri Sembilan
Seremban
Port Dickson
Nilai
Bahau
Tampin
Kuala Pilah
Pahang
Kuantan
Temerloh
Bentong
Mentakab
Raub
Jerantut
Pekan
Kuala Lipis
Bandar Jengka
Bukit Tinggi
Perak
Ipoh
Taiping
Sitiawan
Simpang Empat
Teluk Intan
Batu Gajah
Lumut
Kampung Koh
Kuala Kangsar
Sungai Siput Utara
Tapah
Bidor
Parit Buntar
Ayer Tawar
Bagan Serai
Tanjung Malim
Lawan Kuda Baharu
Pantai Remis
Kampar
Perlis
Kangar
Kuala Perlis
Pulau Pinang
Bukit Mertajam
Georgetown
Sungai Ara
Gelugor
Air Itam
Butterworth
Val d'Or
Perai
Nibong Tebal
Permatang Pauh
Tanjung Tokong
Kepala Batas
Tanjung Bungah
Juru
Sabah
Kota Kinabalu
Sandakan
Tawau
Lahad Datu
Keningau
Putatan
Donggongon
Semporna
Kudat
Kunak
Papar
Ranau
Beaufort
Kinarut
Kota Belud
Sarawak
Kuching
Miri
Sibu
Bintulu
Limbang
Sarikei
Sri Aman
Kapit
Batu Delapan Bazaar
Kota Samarahan
Selangor
Subang Jaya
Klang
Ampang Jaya
Shah Alam
Petaling Jaya
Cheras
Kajang
Selayang Baru
Rawang
Taman Greenwood
Semenyih
Banting
Balakong
Gombak Setia
Kuala Selangor
Serendah
Bukit Beruntung
Pengkalan Kundang
Jenjarom
Sungai Besar
Batu Arang
Tanjung Sepat
Kuang
Kuala Kubu Baharu
Batang Berjuntai
Bandar Baru Salak Tinggi
Sekinchan
Sabak
Tanjung Karang
Beranang
Sungai Pelek
Terengganu
Kuala Terengganu
Chukai
Dungun
Kerteh
Kuala Berang
Marang
Paka
Jerteh
Wilayah Persekutuan
Kuala Lumpur
Labuan
Putrajaya
Dan Lain Lain Tempat Di Malaysia.
Waze ,Google Map ,Street Panorama View Apps Location :
No. 9, Jalan PSK 9,
Pusat Perdagangan Seri Kembangan,
43300 Seri Kembangan,
Selangor
Berdekatan Dengan :
Pengedar Cat Ken Sing Hardware Trading – 1 meters ( Next Shop )
Restoran The One – 20 meters ( Same Row Shop )
Butter Up – 30 meters ( Same Row Shop )
Black Horse Cafe – 50 meters ( Opposite )
Affin Bank – 55 meters ( Opposite )
Olive Hill Business Park 400 meters
Public Bank Seri Kembangan 1.2 KM
AEON Equine Park Bandar Putra Permai 4.3 KM
Untuk sebarang pertanyaan boleh hubungi kami melalui nombor Hp di bawah.
Chee : 012-3192112 (Call,SMS,WhatsApp)
*Sila Telefon Dulu Sebelum Datang*
Waktu Perniagaan :
*Isnin Sabtu : 10.15am sehingga 7.00pm
*Ahad : 12.00pm sehingga 4.30 pm
Terima Kasih
Makes: Free Shipping 2019, Listing, and POS LAJU MALAYSIA.Vehicle Tags: Air Itam, Alor Gajah, Alor Setar, Ampang Jaya, Ayer Keroh, Ayer Molek, Ayer Tawar, Bagan Serai, Bahau, Balakong, Baling, Bandar Baharu, Bandar Baru Salak Tinggi, Bandar Jengka, Bandaraya Melaka, Banting, Batang Berjuntai, Batu Arang, Batu Berendam, Batu Delapan Bazaar, Batu Gajah, Batu Pahat, beaufort, Bemban, Bentong, Beranang, Bidor, Bintulu, Bukit Bakri, Bukit Baru, Bukit Beruntung, Bukit Indah, Bukit Mertajam, Bukit Rambai, Bukit Tinggi, Buloh Kasap, Butterworth, Chaah, Cheras, Chukai, Donggongon, Dungun, Gelugor, Georgetown, Gombak Setia, Gua Musang, Ipoh, Jenjarom, Jerantut, Jerteh, Jitra, Johor Bahru, Juru, Kadok, Kajang, Kampar, Kampung Koh, Kangar, Kapit, Kedah, Kelantan, Kelapa Sawit, keningau, Kepala Batas, Kerteh, Kinarut, Klang, Klebang, Kluang, Kota Belud, Kota Bharu, kota kinabalu, Kota Samarahan, Kota Tinggi, Kuala Berang, Kuala Kangsar, Kuala Krai, Kuala Kubu Baharu, Kuala Lipis, Kuala Lumpur, Kuala Nerang, Kuala Perlis, Kuala Pilah, Kuala Selangor, Kuala Sungai Baru, Kuala Terengganu, Kuang, Kuantan, Kuching, kudat, Kulai, Kulim, Kunak, Labis, Labuan, Lahad Datu, Langkawi, Lawan Kuda Baharu, Limbang, Lumut, malaysia, Marang, Masjid Tanah, Melaka, Mentakab, Mersing, Miri, Muar, Negeri Sembilan, Nibong Tebal, Nilai, Pahang, Paka, Pantai Remis, papar, Parit Buntar, Parit Raja, Pasir Gudang, Pasir Mas, Pekan, Pekan Nenas, Pendang, Pengkalan kubur, Pengkalan Kundang, Perai, Perak, Peringat, Perlis, Permatang Pauh, Petaling Jaya, Pokok Sena, Pontian Kechil, Port Dickson, Pulau Pinang, Pulau Seban, Putatan, Putrajaya, ranau, Raub, Rawang, sabah, Sabak, sandakan, Sarawak, Sarikei, Segamat, Sekinchan, Selangor, Selayang Baru, semenanjung malaysia, Semenyih, Semporna, Senai, Seremban, Serendah, Shah Alam, Sibu, Sik, Simpang Empat, Simpang Renggam, Sitiawan, Skudai, Sri Aman, Subang Jaya, Sungai Ara, Sungai Besar, Sungai Pelek, Sungai Petani, Sungai Siput Utara, Sungai Udang, Taiping, Taman Greenwood, Tampin, Tanah Merah, Tangkak, Tanjung Bungah, Tanjung Karang, Tanjung Malim, Tanjung Sepat, Tanjung Tokong, Tapah, tawau, Tebrau, Teluk Intan, Temerloh, Terengganu, Tumpat, Ulu Tiram, Val d'Or, Wakaf Baharu, Wilayah Persekutuan, Yan, and Yong Peng.